About Us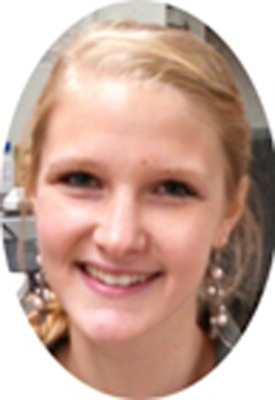 Brittany Steimle is a 4th year Ph.D. student in the Kosmanlab. She received her B.S. in Chemistry from SUNY Potsdam in 2013. Her thesis research is focused on investigating the proteins involved in manganese flux across the BBB and examining how alpha-synuclein is involved in brain manganese homeostasis at the BBB. In pursuit of understanding the fundamental mechanisms by which systemic manganese enters the brain, this work may reveal potential targets for treated manganese-related neurodegenerative diseases. In her free time, Brittany enjoys outdoor activities, spending time with friends and family and playing with her cats.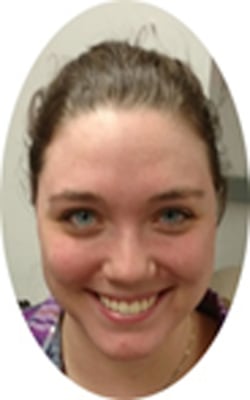 Danielle Bailey is in her 3rd year in the Kosmanlab as a Biochemistry PhD student. She received her B.S. in Pharmacology & Toxicology from University at Buffalo in 2013. Her thesis project focuses on the role of amyloid precursor protein (APP) in brain Fe homeostasis, specifically to understand Fe and cell-cell signaling dependent regulation of APP processing and the effects on Fe efflux using our in vitro model of the BBB. Outside the lab, she enjoys knitting, crocheting, and watching movies with her cat, Ginny.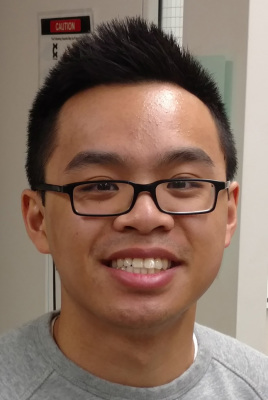 Kenny Vu just completed his MA in Biochemistry working in the KosmanLab. He received his Bachelor's Degree in Biochemistry from Canisius College in 2016. His project has focused on the linkage between the activity of the multicopper ferroxidase, Hephaestin, and the Fe-efflux through the ferrous iron export protein, Ferroportin. His work involves a combination of cell biology and biochemistry providing him the broad training that will look good on his resume! Outside the lab, Kenny is into martial arts, particularly Brazilian Jiu-Jitsu, "The Gentle Art." He's also an avid tennis player, quite a combination! We're delighted that Kenny will be staying in the lab as a Senior Research Associate.

Amity Law joined the lab summer, 2018, as a undergraduate biochemistry major. Over the summer she became adept at culturing mammalian cells, isolating RNA and collecting quantitative data on the abundance of the mRNA encoding proteins involved in iron efflux by qPCR. She'll be staying in the lab to carry out the independent research component of the major in Biochemistry. We're delighted to have her - and her totally cool red Camaro - in the lab for the next two years!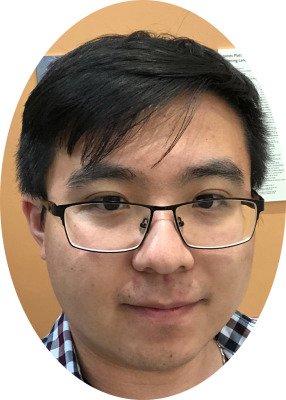 Dr. Yang Song is Kosmanlab's newest member, joining us on September 4, 2018. Yang got his Ph.D. in Chemistry from the University of Missouri, St. Louis where he investigated the thermodynamics of binding of a variety of antiviral hairpin polyamides to DNA. Yand is coming back to Buffalo: he completed his B.A. degree here as a Biochemistry major! We're going to put his biophysical skills to work examining the metal ion binding properties of sAPP and alpha-synuclein, and their effects on blood-brain barrier tight junctions in hypoxia. Welcome, Yang!

The Kosmanlab has been examining the structure-function of copper oxidases, their regulation and activation by copper, and their role in eukaryotic iron metabolism ever since Bruce Springsteen "made it" with Born to Run and the Bee Gees and John Travolta hit the jackpot with Saturday Night Fever. Dr. K. was trained as a physical organic chemist, and in the tradition of Hammett, Taft, and Hansch - among many others who made fundamental contributions - frames the questions addressed by the Kosmanlab in mechanistic terms, ones that consider a biologic process as a trajectory along a free energy surface. This is most easily done in examination of mechanism at the level of an expressed protein in its wild type and mutant forms but with the advent of genetic tools - first in yeast and now in mammalian cells - in cellulo structure-activity relationships can be established. This is the perspective the Kosmanlab brings to examination of transition metal trafficking into and out of the cells in the neurovascular unit. When not in the lab, Dr. K. gardens, does DIY stuff, ballroom dances with his lovely wife, and generally enjoys and cherishes family and friends.